Special Order Kenyan Nativity set!
Stephanie Bys is taking orders in advance and bringing these home to America on her visit Sep 26th! This is a Mercy Home fundraiser!
Click button to see more about these hand crafted keepsake nativities. Just in time for your Christmas decor needs or as gifts!
Why Bungoma, Kenya?
The Bys Family Story
Jeff and his wife, Stephanie, set out during November of 2016 with their 7 youngest children. The ages of their children at the time of the move were Caitie (17), Karson (13), Brendan (11), Ava-Joy (10), Violet (6), Aspen (3), and Reed (2). The Bys family sold all they owned while also giving away careers and savings to serve God as full-time missionaries. They desired to help the needy under a clear call by God to do so. But why Bungoma, Kenya?
Their reasons were many, but ultimately it was through a mission trip made by Jeff and AFM's David Shelton that created a love for Kenya in the entire Bys family. On the trip, Jeff got to work side-by-side with Kenyan pastors, and he saw many unmet needs in the villages. God was leading him to do something; it was the love of Christ that compelled him. Jeff and David saw how they could do so much good with relatively few resources. With their desire to do the most good and by God's divine leading, they chose Bungoma. They also saw a receptiveness to the Gospel in the Kenyans. As the Lord Jesus said in John 4:35, "the fields are ripe unto harvest but few are the workers." The Bys want to be faithful workers and deliver the Gospel message through acts of compassion along with teaching of truth. Where God leads, they will go, and it seemed very clear that Bungoma was the place God was calling them to go and be his hands and feet.
Kenya has many orphans due to rampant disease and poverty. These issues coincide with a lack of education to kill so many poor among them, and it only takes a small amount to radically change that! The streets of Bungoma are also filled with abandoned boys struggling to survive. These boys, known as "street boys," are outcasts in the society and even among the local churches of Kenya. Few Kenyans feel that the street boys are worthy of their time or resources. They appear to many as a lost cause. But we know better because of the Word of God! We read that God has rescued us, sinners, by the loving compassion of Christ Jesus who was brought from death to LIFE by the Spirit! And this is His mission for us, so we go without fear trusting in our Mighty God to help us be his ambassadors of faith, hope, and love, even to the most outcast of the world! God is with us!
Together we are all building a life-changing gospel ministry called Mercy Ministries - AFM Africa. AFM Ministry, which supports many Gospel ministries around the world, cannot do this alone. We are trusting that God will provide for monthly needs through fellow believers like you. Through AFM Mercy Children's Home, we hope to change many lives for Jesus! The Bys family has given it all for Jesus to serve the little ones of Kenya. Will you join us in giving with them and being our partners in Kenya? We need your prayers, your weekly and daily encouragements, your visits to see them, and your financial help. Help us change their story as we grow fully devoted followers of Christ.
Update
Thank you to all who have pitched in to help! We rejoice in God for the loving friends and family of Christ that have come along to commit to helping us launch this beautiful work in Kenya. Budget needs continue to rise as we rescue more children to become a home of refuge to both orphans and widows. MCH is currently on a half acre, but we just purchased another 0.8 acre that is connected to our current property, so we can continue expanding our ability to take in more children. We started a local community elementary school, expanded our campus church, and continue to do more good among the Kenyan people. We are also leasing an additional 2.2 acres adjacent to our property that is being used for raising livestock, farming, soccer field, and volleyball court. (updated July 2019)
Mercy Home Story:
Surrendering the American dream for Christ and Kenya
55 min full movie
Mercy Home Story:
Surrendering the American dream for Christ and Kenya
Our 12 minute condensed version
our sponsors
We want to say thank you to our team of monthly business sponsors below that are helping you and me make this rescue and restoration to God ministry happen in Kenya. We need everyone's help, small or large! ...when each part is working properly, it makes the body (of Christ) grow so that it builds itself up in love. -Eph 4:16b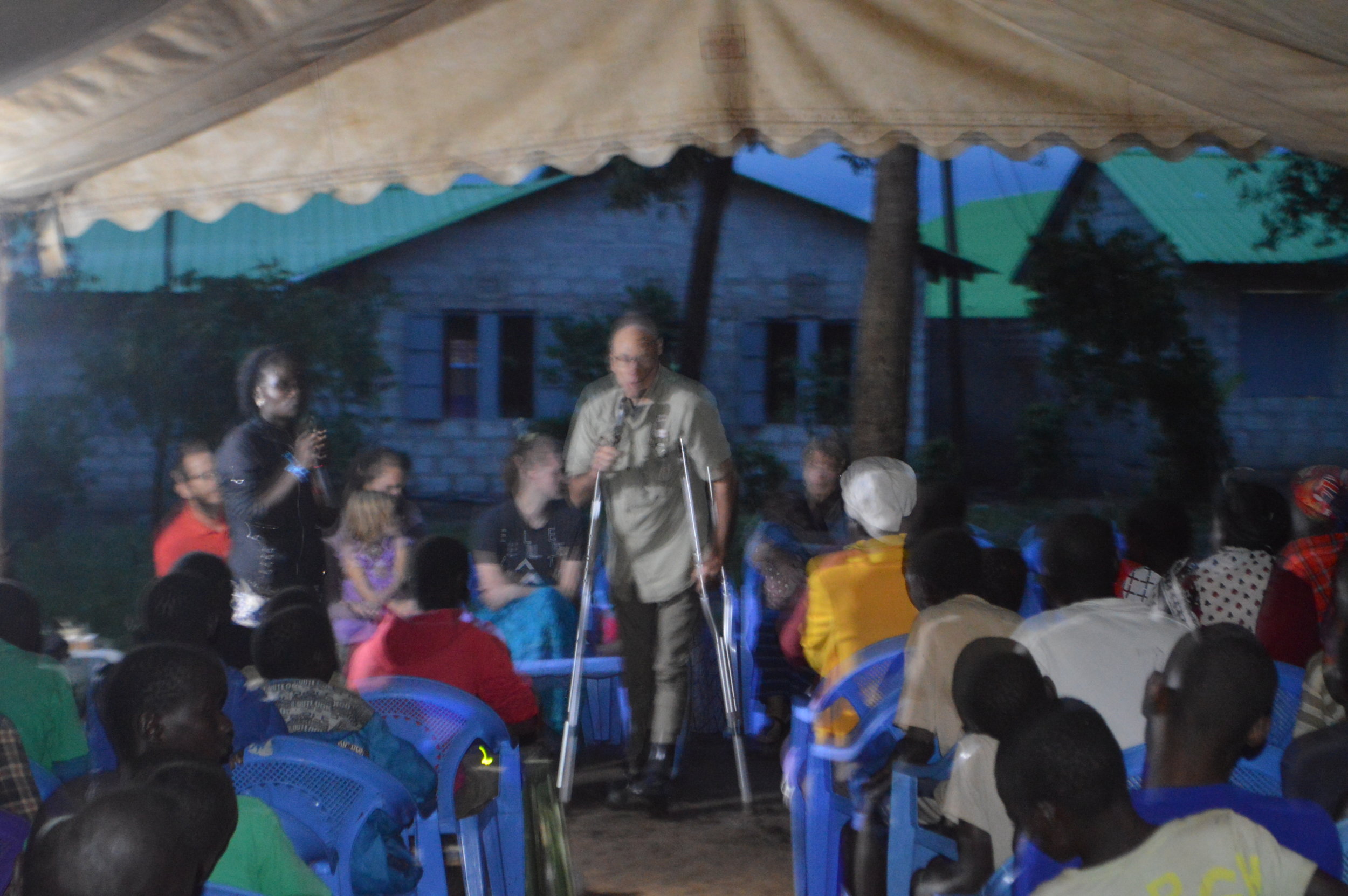 Address
For those wanting to mail small packages or letters to the Bys family use International Priority Mail for best rates with about two week delivery time to this address:
Jeff Bys- Mercy Home
P.O. Box 1166-50200
Bungoma, Kenya